Canada Purity:
Canadian tests are conducted following the Canadian Methods and Procedures. The Canadian Methods and procedures provide the information required to grade a seed lot in accordance with the Seeds Regulations and the Grade Standards. The seed regulations and the Grade Tables are used to indicate the criteria of purity used in grading the various kinds of crop seeds to which the Regulations apply. For more information you can visit:
http://www.inspection.gc.ca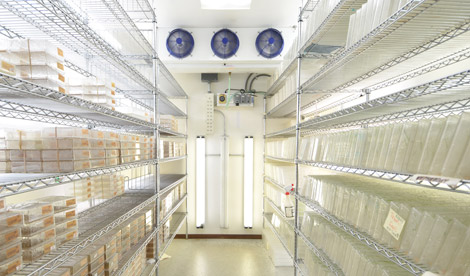 Agri Seed Testing is a recognized seed lab by CFIA.
Purity: Canadian grading system are based on the number of weed seeds, other crop seeds and other impurities per unit weight, and in some cases percentages by weight may also be grading factors. Noxious exam is conducted when a purity test is requested. A grading sheet is reported with a purity test.
Seed Mixtures: There are three different types of grade tables for seed mixtures (forage, lawn or turf and ground cover seeds). The percentage of weight is determined by the different characteristics of the mixture (size, shape and texture of the mixture components).
Coated Seed: Coating material must be applied after the Canada report and grade table of seed analysis is issued.
Germination (200 seeds): to determine the maximum germination potential of the seed. 100 seeds are planted for components in seed mixtures of 15% or less of the mixture.
Tetrazolium Test (TZ): Tetrazolium test results may be used as a basis for grading the fall planted cereals, but must be confirmed by a standard germination test. When a TZ is requested on a Canada test AOSA methods are followed and are not reported on the grading sheet.