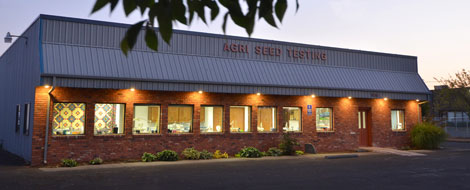 Agri Seed Testing, Inc.
1930 Davcor Ct. Southeast
Salem, Oregon 97302

503-585-1440
Fax: 503-588-0733
[email protected]

Office hours: Monday–Friday 8:00am–5:00pm
The management and staff of Agri Seed Testing, Inc. are fully committed to the production of quality results by implementing and maintaining a quality system.

The objective of the quality system is to maintain quality practices by outlining the procedures conducted in the lab. Agri Seed Testing is an ISTA accredited lab. The lab is committed to following the AOSA, Canadian M&P, ISTA and FSA rules according to client's needs. Agri Seed Testing, Inc. conducts Purity, Germination, Tetrazolium, VFL description growouts, Seedling growouts for verification, Moisture, Ferric Chloride, Endophyte, Seed Counts, Sprout Counts, and bulk exams which includes crop and weed, pests and disease, soil and ergot and undesirable grass seed searches.


CONTACT FORM
Form is being processed...
Thank you!
Your form has been submitted.